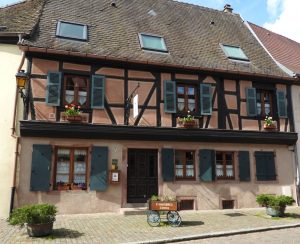 Kientzheim, a charming little wine village still surrounded by its XVth Century remparts.
Nestled at the bottom of the Vosges Mountains, right at the beginning of Kaysersberg's Valley, this little alsatian city full of history, has kept a particular charm.
In the heart of the city, in an alsatian style house the BUTTERLIN family is pleased to welcome you in their special Alsatian guest rooms.